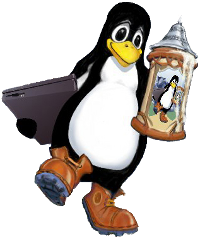 In 2019 there will be a LBW-light event, August 12, 2019 — August 18th 2019, in South Shropshire, United Kingdom (Register)
You may also find members at related events, such as EMF, FOSDEM and Dodentocht.
---
Patches to this site, styling or content, are welcome. The source may be found at https://linuxbierwanderung.com/lbwsite.git.